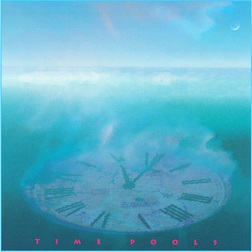 Time Pools is an eclectic blend of superb musicians, combining their talents from different and diverse backgrounds. Players from the bands of Tower of Power, David Benoit, Lyle Lovett, the Everly Brothers, Amazing Rhythm Aces, Kidd Afrika, Nancy Wilson, Deniece Williams and more, come together to create and develop unique and curious compositions.
Time Pools Music presents an eclectic mix of Traditional and Public Domain tracks, whereby a brilliant staff of studio and performing musicians in London, Nashville, San Francisco, Los Angeles & Seattle have come together to create contemporary recordings in multiple genres.  From the archives of Children's Songs, Classic Folk Music, Traditional Bluegrass, Holiday favorites, Worship, Latin Rhythms, Celtic, and on and on. . . .
Music by Time Pools has been featured in the Blended soundtrack and What We Do in the Shadows soundtrack. Some of Time Pools most popular songs include Thank You, which was featured in the The Sopranos soundtrack, and It Must Have Been Love, featured in the What We Do in the Shadows soundtrack.
Say Hi at TimePools@diskeyes.com.
Find DISK EYES and TIME POOLS music in Film, Shows & Ads and on Spotify, Apple Music, Pandora, Amazon and more!